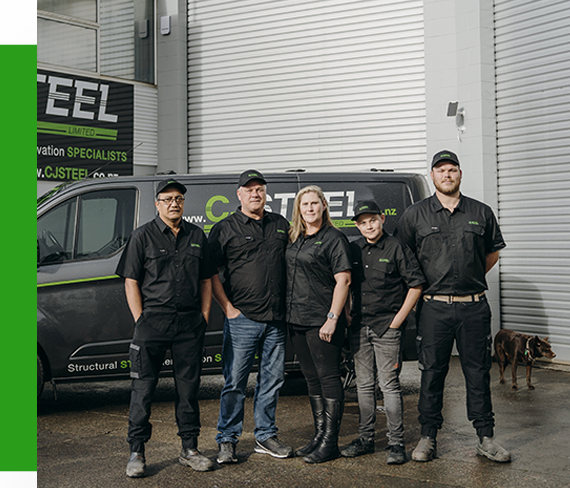 FABRICATION IS

OUR BUSINESS
Our goal is to provide you with high quality steel/metal work, "custom made" to suit your needs – our personal attention and excellent support results in satisfaction around your business requirements .
We are an owner operated business specializing in both steel fabrication & installation of residential and small/medium commercial buildings and light engineering. Our team consist of a workforce highly experienced in steel welding, fitting, fabrication and installation.
Best Service, Right Time, Right People
We specialize in renovations of residential and small commercial buildings, where hiab's or cranes cannot be used we can install steel beams with specialized moving and lifting equipment.